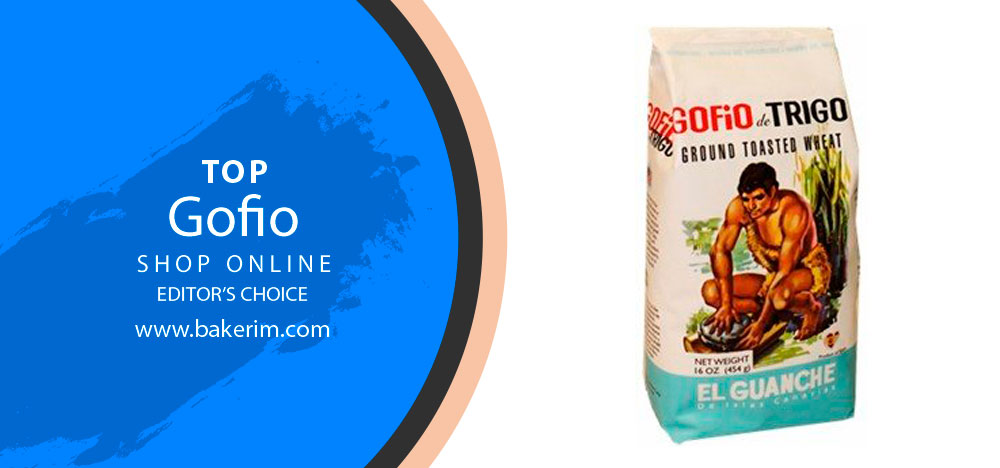 Gofio Invention History and Traditional Canarian Recipes 2021
Few people know about the existence of gofio flour. Now is the time to learn more about this nutritious and delicious flour. After reading the article, you will want to cook a dish of this flour according to my recipe!
Gofio is a traditional dish of the Canary Islands cuisine, which is a legacy of the Guanche tribes who lived here in the pre-Christian period. Gofio consists of flour made from roasted grains of barley, wheat, corn, various nuts, sometimes with the addition of pea beans or beans.

Gofio in Tenerife is used as a side dish for main dishes, stews, meat, stewed fish or as an ingredient in the escaldón broth. This Mediterranean dish is served for breakfast. The cereals included in its composition are the most common crops on the island of Tenerife. They are distinguished by good taste and nutrition.
Gofio flour is added to desserts and sweet dishes. It's eaten with milk, honey, almonds, and raisins. In recent years, its unusual taste and nutrition have found its application in the formulations of liquors, ice cream, sweets, and other pastry dishes.

This dish is the most significant in the diet of the islanders. Gofio brought his recipe through the years and even though today its consumption has decreased compared to the past, it remains an integral Canarian dish on the tables of residents. This dish is dietary, as it is prepared from the ground and fried grains of cereal crops.
Distinctive Features Of Gofio
Four characteristics are characteristic of flour:
Slightly pungent taste, with pronounced "ground" notes;
Dark yellow color. The hue varies depending on the degree of roasting of the grains;
Taste characteristics depend on the types of cereals used in the preparation of flour, the amount of salt and the degree of roasting. However, any kind of gofio is rather dry food and not very tasty as a main course;
Gofio is a very nutritious meal. This was due to its popularity in the years of crop failure and famine on the island. Until now, flour is used almost everywhere in the Canary Islands by all social strata of the population, with the only difference being that its use in rural and underdeveloped areas of the island is slightly higher. This is primarily due to the low cost of ingredients and low-cost production.
Ways Of Application
The most common dishes with gofio are tortillas and the dish Escaldón. It's when the flour is added to meat or fish broth. Both escaldón and tortillas are used as a snack or in addition to the main course.

Both children and adults adore gofio cakes. Their recipe is very simple: the dough is kneaded to a homogeneous consistency with the addition of sugar, butter and egg yolks. Well, who doesn't want to try such a tasty dish?
Recently, gofio flour has been supplanted by bread products and has lost its social significance. However, manufacturers are trying to revive the volume of consumption by the population, focusing on the quality of flour, its nutritional value, and taste. Indeed, in terms of nutritional value and taste, flour is quite capable of replacing cereal used for breakfast.
Gofio History
Gofio is the main product in the diet of the indigenous people of Tenerife. It was prepared from barley and the roots of different types of fern. In difficult times, they could cook exclusively from the roots of plants. However, in the 16th century, the set of ingredients of the dish was supplemented with maize (corn) imported from America. The virtues and gustatory qualities of corn gofio were universally recognized and as a result, it spread throughout the archipelago.

This very nutritious and satisfying dish is well kept, quickly saturates and has repeatedly helped the tribes survive in times of famine. Since its inception, gofio groats have been used as a main course and as a side dish for other products, such as meat, fish, dairy products (cheeses, cottage cheese, and others).
The Guanches did everything by hand, frying the grain in large clay vessels and crushed it in stone mortars or millstones. If the grain was not enough, plant roots were added to.
Types of Gofio
Nowadays, gofio flour can be bought at any Tenerife supermarket and tasted at most local restaurants offering Canarian cuisine. From this flour, a delicious porridge is prepared and added to other dishes. It goes well with broths, milk, vegetable, and meat stews. In combination with almond flour, it is used to make desserts and ice cream.
The most popular in Tenerife is corn gofio. It is made from maize and local varieties of corn. Wheat gofio is also very common, it is less high-calorie and has a more pleasant texture. The taste is affected by the degree of roasting and the quality of the grain.
Production Gofio
Of course, today the manufacturing technology of this product has undergone major changes. But the essence remained the same – the grains are cleaned of various cereals and fried until they become hard. The temperature can be different, from 150 to 200 degrees.

The frying conditions differ for different types of grain. After heat treatment, all microorganisms die, cool it and grind. And the very last cycle is grinding with the help of electric mills to the state of flour.
Gofio Recipes
Scones & Gofio Tortillas
The recipe is very simple and cooked without exact proportions. Essential ingredients: gofio, sugar, egg yolks and butter. From butter at room temperature, gofio, sugar and yolks, a dough of medium density is kneaded. From this test, tortillas are fried in a hot pan.
Escaldado soup & Gofio soup
To make the soup you will need 250-gram gofio, a liter of fish stock, mint.

Gofio is poured into a large bowl. A little fresh mint is added and the broth is slowly poured, stirring constantly so that no lumps form. Serve the soup with pickled red onions or fried garlic. This soup is also prepared based on vegetable broth.
Gofio Amassado
This delicious and simple dessert is very popular in Tenerife. To prepare it, you need 500 gr. corn gofio, chopped almonds, honey to taste and water.

The preparation of this dish is extremely simple. All the ingredients must be mixed to get a dense, homogeneous mass. They serve it in the form of a ball or cut it into pieces.
There are also other variations of this dish. Gofio is mixed with pieces of cheese and water, a dish called Berrendero. If you mix gofio and broth, you get an Escaldon.
Banana and gofio roll
Ingredients: 60 gr. gofio, banana, 50 gr. almonds, 70 gr. dates.
Cooking:
Chop the almonds. Chopped dates and bananas until mashed. Mix mashed potatoes with gofio and almonds. Roll balls from this mass. Dip them in cocoa powder or coconut, sesame, chopped almonds.
Gofio Ice Cream
Ingredients: 6 eggs, 50 gr. gofio, a glass of sweet wine and 0.5 liters. cream.
Cooking:
It is necessary to separate the proteins from the yolks. Yolks and wine should be mixed and boiled in a water bath until thickened. Then add gofio and sugar and mix. Separately, whip cream and egg whites with powdered sugar. Next, the yolks are added to the cream with wine, gofio, and sugar. The last injected whipped proteins, gently mixing. The mixture is poured into a mold and frozen.
Gofio Mills & Their Products
La Maquina Mill in La Orotava, Tenerife. Local Canarian millers continue the ancient tradition of making freshly ground gofio and it is very popular. Visiting the town of La Orotava, you should look at the mills, previously driven by the pressure of water. With the advent of technology, electric motors now do it. If you buy gofio, it's not difficult to cook it for breakfast by simply stirring it with milk; and if not, then at the La Maquina mill, sweet bars are sold, with the addition of honey, almonds and other ingredients, for only one euro. Very tasty and nutritious.
For you to cook all these easy and affordable recipes, you need to purchase the main ingredient such as gofio flour. I suggest you choose it from the best manufacturers who are responsible for high quality.
| Image | Product | Brand | Link |
| --- | --- | --- | --- |
| | Gofio El Guanche 4 pack, 1 pound each. Ground Toasted Wheat. | CubanFoodMarket | |
| | Gofio 12 Pieces | | |
| | Ground Sweet Corn Gofio | Dulzura Borincana | |
| | Indian Head Old Fashioned Stone Ground Yellow Corn Meal 2 lb, 2 Pack | Indian Head | |
1# CubanFoodMarket Gofio El Guanche Ground Toasted Wheat
This flour should be in the kitchen of every housewife. It will bring new tastes and aromas to your home. I assure you that you have not tried anything better before. Choosing this flour, you get a high-quality product. Flour doesn't contain cholesterol, trans fats, and sodium. It comes to you directly from the Canary Islands.
Every year, the best chefs and pastry chefs come up with innovative recipes that use gofio in combination with other local or foreign products. Therefore, you will have many recipes where you can use this product. This flour is made from 100% wheat. It is fried and ground. And so the flour is yellow. It comes in simple packaging that is easy to open. The manufacturers also took care of the interesting packaging, which you will definitely like. Your loved ones will be delighted, and especially your children!
2# Souveniles de Puerto Rico Gofio 12 Pieces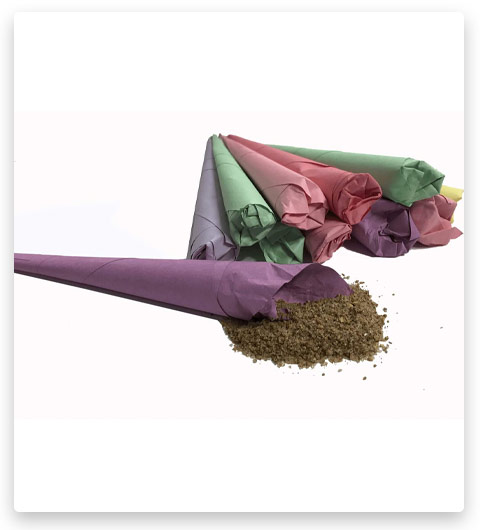 If you are a sweet tooth, then you should try this flour and try to cook my sweet recipes with it. It is healthy and nutritious. You can store it for many years and doesn't deteriorate. The flour has a beige color and is made from 12 ingredients. It comes in a well-packaged cone-shaped paper. Cook your delicious breakfast with this flour. You can eat with milk or mix with honey and almonds. It is super satisfying, nutritious and healthy!
3# Dulzura Borincana Ground Sweet Corn Gofio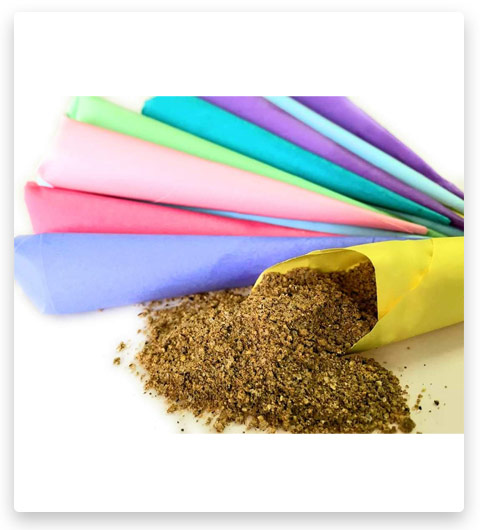 If you were now in Tenerife and would have met traditional mills where they grind and fry grains, then you would have awakened a strong appetite from the strong aroma that comes from them. And the same smell can be in your kitchen during the preparation of a dessert or for example tortillas from this flour. Sweet and pleasant taste. It is made of ground corn, therefore, it has a beige color.
4#  Indian Head Old Fashioned Stone Ground Yellow Corn Meal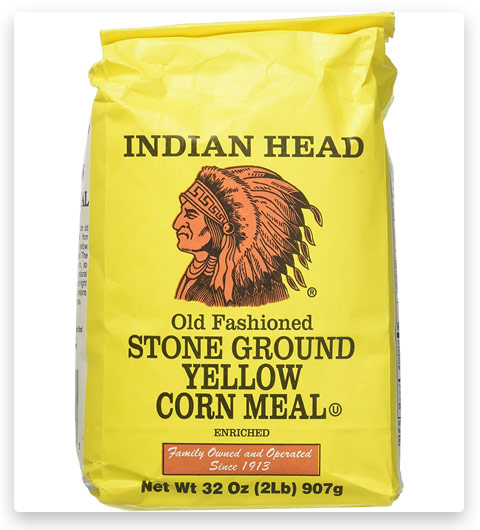 This is not gofio flour, but its excellent counterpart. To taste, it isn't different from real gofio flour. This is stone-ground cornmeal. The aroma is provided in your kitchen. This flour is just as nutritious. It can be used not only for my recipes but also for your other favorite dishes, such as pancakes. You can cook flavored cornbread.
Conclusion
Gofio is not only a product included in the diet of many residents of Tenerife but also a national symbol for many islanders. Its nutritional properties have helped part of the population survive the famine in the history of Tenerife.
Gofio is a traditional flour that has been used by islanders to prepare local dishes from ancient times to the present day. You should also try gofio flour dishes. I am sure you will fall in love with taste and aroma. Give it a try!