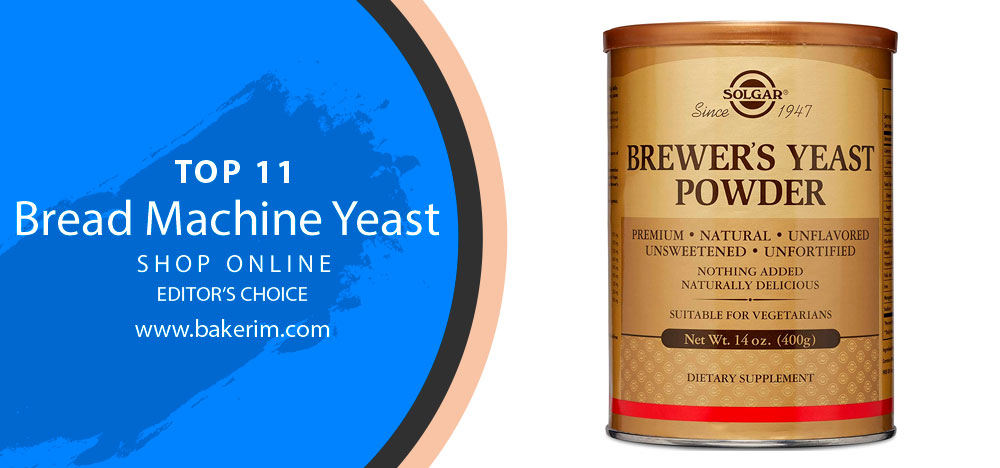 Which Type Of Yeast Is For Your Bread – Top 11 Yeast For Bread Makers 2021
Despite the fact that baking bread requires a minimum of ingredients, this process is quite complex. The most difficult thing in baking bread is to choose the right yeast.
Good yeast is undoubtedly the key to the success of your baking. Often the quality of the bread depends on the yeast, whether the dough will fit properly, whether the bread will have a proper lush beautiful shape.
Two types of yeast are used for baking bread. Dry and fresh. But fresh yeast is rarely found. Since they quickly deteriorate, they are not profitable to sell. Therefore, for home baking, including bread, dry yeast is used.
But it's not all that simple. Dry yeast is divided into three types. You can use active, rapid-rise and instant yeast. I will tell you more about all types below. I also found 11 yeast for your bread maker from the best manufacturers.
Find out which yeast is best for your homemade bread recipes!

Active Dry Yeast
Dry active yeast is used in baking most often. They are presented in the form of granules. They are used by pouring into warm water without mixing. This yeast must be pre-dissolved in a slightly heated liquid (water, milk, serum) until completely dissolved at least or to appear on the surface of the cap of foam.
This yeast should be set aside for 15 minutes. Then the resulting mixture should be thoroughly mixed to get a homogeneous mass and add to the dough. The duration of yeast storage is about 2 years.
Instant Dry Yeast
Instant yeast is used for baking as often as active yeast. But they have a slight difference. First, instant yeast granules are smaller than active ones. The dough in the process of exposure to these yeast begins to raise more actively-almost 2 times faster. They should be mixed with flour. Yeast is added to the finished dough. This type of yeast is not diluted in water.

Rapid-rise Yeast
The granules of these yeasts are even smaller than those of instant ones. Therefore, the bread rises even faster. They are more suitable when you need to bake a large amount of bread. So this is for large baking machines. They can also be used for baking bread at home. But many people note that the bread has an unpleasant taste due to the fact that the flavors do not have time to open.
Best Yeast For Bread Makers Guide & Reviews
1# Saf Instant Yeast Pound Pouch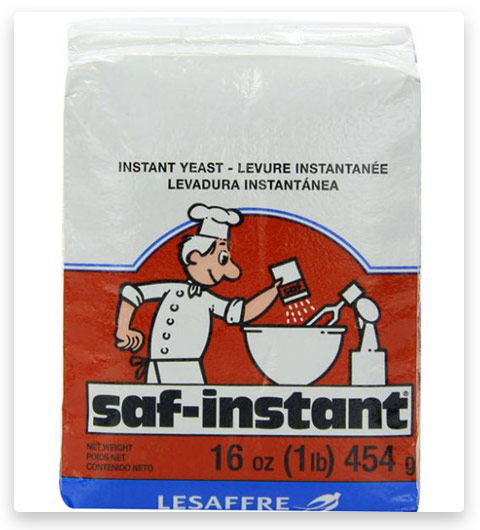 This dry instant yeast goes well with other dry ingredients for the bread maker. Yeast can be stored for 6 months in a container in the fridge or at room temperature. It can be stored longer but in the freezer.
Yeast is stored in the freezer for more than a year. Their weight is 16 ounces. Since this is instant yeast they do not need to be added to the water. Just add to the rest of the dry ingredients.
And wait for the dough to rise and you can bake.  The advantage of this yeast is that you don't need to knead the dough. If you have never used instant yeast before, you will notice that the dough has started to rise twice as fast. And it saves you time.
2# Fleischmanns Machine Recipes Equals Envelopes Bread Machine Yeast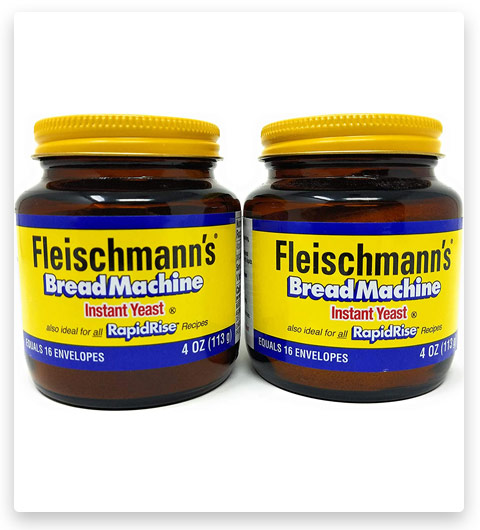 Instant yeast works great in a bread maker. Fleischmann yeast didn't spoil any bread. You will get fresh bread with a minimum of effort.
This yeast is added to the finished dough or mixed simultaneously with other dry ingredients.
They do not need to be diluted in water. They have a lot of living cells so they act quickly. The rise of the dough is much faster than when you use for example active yeast.
Just one lift of the dough is enough, not two.
3# SAF Instant Premium Yeast Single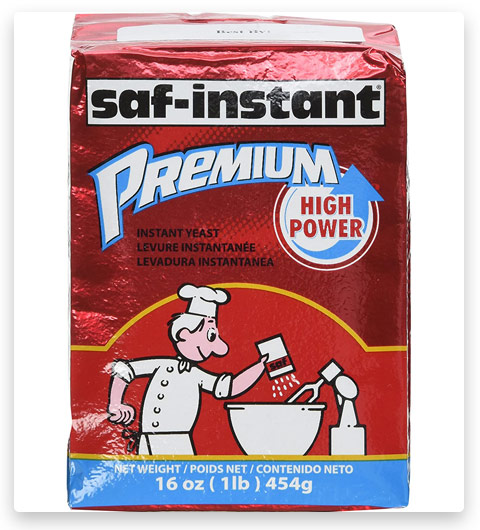 Treat yourself and your family to fresh crusty bread made with SAF yeast. Be sure that this yeast is suitable for the bread maker. What are these yeast good for? First, they are instant.
You don't need to mix them with water. Add them simply to other dry ingredients. The dough rises quickly. The second is its texture. It is chewier than other yeast.
Many people look for this in homemade bread. The aroma of yeast is pronounced. The bread will only need to rise once if you use this yeast. The bread will taste excellent.
But if you want to reveal the taste of all the ingredients to the maximum, you can wait until the dough rises 2 or 3 times.
4# Red Star Active Dry Yeast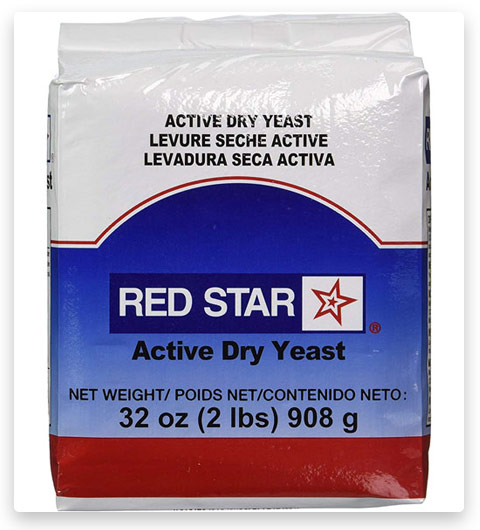 Use dry active yeast to bake bread in your bread maker! The pack has a weight of 2 pounds. I can assure you that you do not use such a large amount even in a year.
So that the yeast does not deteriorate, but one part in a glass jar and store in the fridge.
And put the other in the freezer. Do not forget that after you get the yeast from the fridge you need to let them reach room temperature. And only then can you work with them.
The active yeast must be dissolved in hot water. Then this mixture should be mixed and added to the dough. You will get delicious bread.
5# Red Star Yeast Jar Quick Rise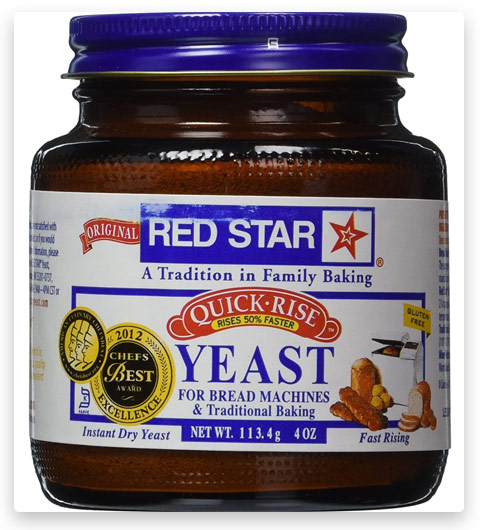 This yeast is also from the company Red Star as the previous ones. But these are rapid-rise ones. This yeast has smaller granules and does not need to be lowered into the water.
They can be mixed directly with dry ingredients. They can be used with any bread makers. If you do not eat animal food, you can add this yeast to bread.
Since they do not contain ingredients of this origin. Also in their composition, you will not find peanuts and nuts. If you are allergic to them, you have nothing to worry about.
6# King Arthur Flour Red Star Active Dry Yeast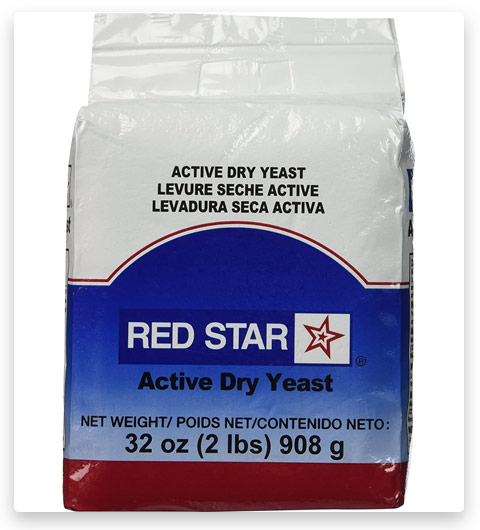 Buying these active dry yeast, you will get a large volume of them. Weight 2 pounds. But you don't have to worry about the yeast during the year or even more.
Just freeze the yeast and use it in small amounts when baking bread. They work great with a bread maker.
To bring the dry yeast to the active state, it is necessary to pour the necessary amount of warm water or milk into the container. The main thing is not to brew them! After they soften in the water they need to be stirred. And then add to other ingredients.
7# Solgar – Brewer's Yeast Powder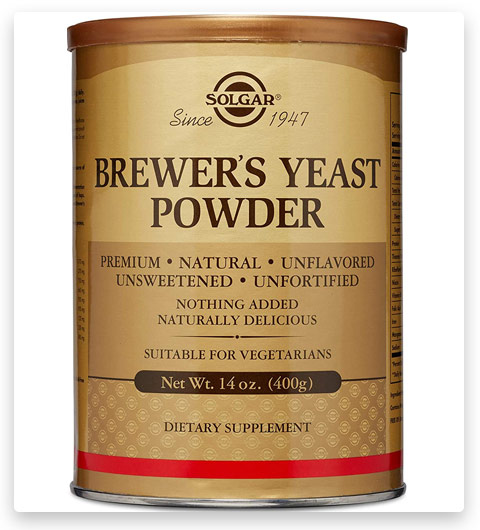 This is brewer's yeast from Solgar. You can use them for baking bread if you are especially taking care of your figure and health. But they should be used carefully, as you can get a strange taste. And so they betray a neutral, unsweetened taste of baking.
Eating bread based on brewer's yeast you will get great benefits for your body. They contain vitamins B1 and B2, as well as Niacin. Brewer's yeast is also a source of amino acids. They are good for your cardiovascular system and digestion. The composition includes only natural ingredients.
It does not contain soy, preservatives, dyes and dairy products. If you are a vegetarian, you can use this yeast in your baking. Manufacturers use non-standard cooking technology. These yeasts are made from beet molasses and are not extracted from the fermentation of beer as in most cases. This is done so that the yeast does not have a bitter taste.
8# TableTop King Lesaffre Red Star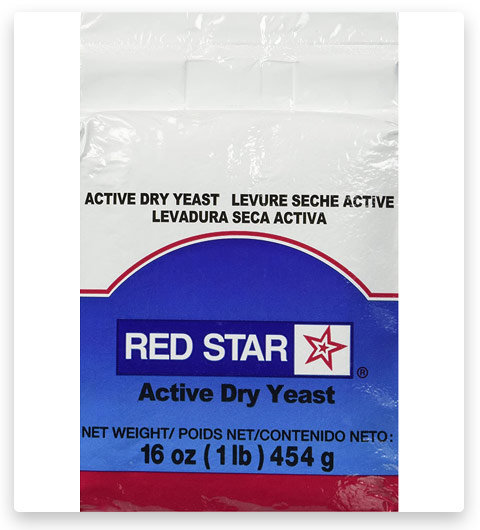 This is a great yeast for your baking! They can be used in a bread maker. Keep them in a cold place. In the fridge or in the freezers.
When you want to use them, wait until they become room temperature. But before you add them to other ingredients, you need to do one more step.
Take a bowl, pour warm water or milk, you can also add another pinch of sugar, add the yeast and wait until they swell. Then add them to the dry ingredients.
Yeast from the Red Star brand is considered one of the best among buyers.
9# Red Star GlutenFree Active Dry Yeast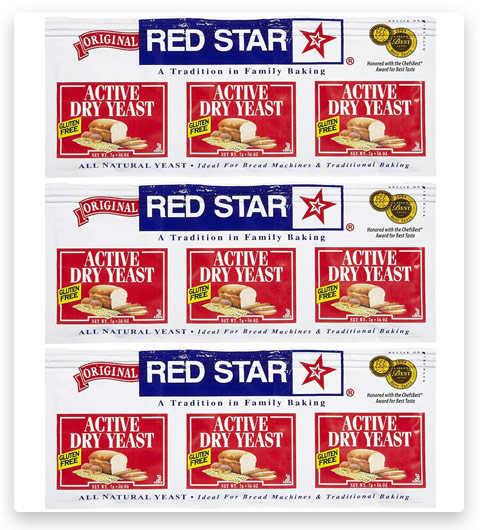 This yeast is what you need for those who do not use gluten. Now you can eat gluten-free bread.
You can bake in a bread maker. If you are allergic to corn, you can also use them for any baking.
They do not contain corn in their composition. Nothing extra in the composition, only yeast. Active dry yeast for your baking! Enjoy the bread with no additives!
10# Antimo Caputo Lievito Active Dry Yeast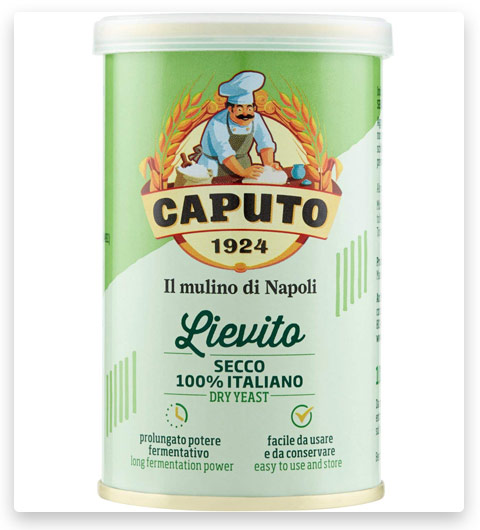 Active dry yeast created according to Italian traditions. Caputo created this yeast to solve the problem of perishable fresh yeast. They are natural and of high quality.
If you leave them at 58 degrees, they will die. While most dry yeast does not die. This means that they have preservatives.
They also do not contain gluten so they can be eaten by those who can not gluten. Dilute the yeast in warm water, wait a couple of minutes, stir and add to the flour.
11# Red Star Active Dry Yeast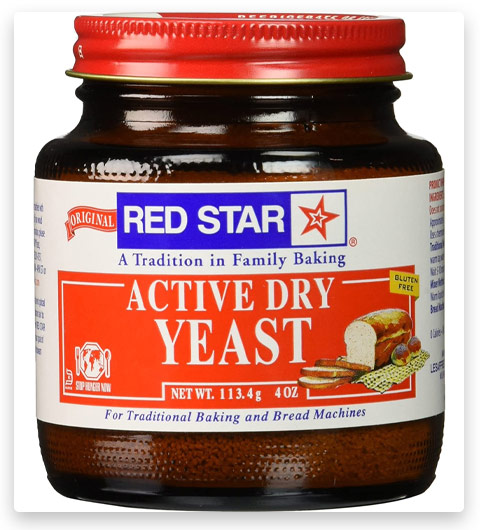 Bake bread using this dry yeast in your bread maker! You will enjoy using yeast in a jar than in packets.
They are more convenient to store. You can just put the jar in the refrigerator or freezer.
No need to pour anything. They will always be fresh. Even after a year, if they are properly stored.
For convenience use a measuring spoon to take the right amount of yeast. And you will not make a mess in the kitchen. Your bread will be wonderful. Your family will love it when you bake bread!
Conclusion
Yeast is a fungus that requires favorable conditions for reproduction. This live micro-organism consumes the sugar, converting it into alcohol and carbon dioxide, loosening and lifting the dough. As we have already found out there are 2 types of yeast. Fresh and dry. We have not considered fresh ones since they are not practical in-home use. Quickly deteriorate.
I told you about 11 dry yeast: active, instant and rapid-rise. And you have also found out what their difference is. To select the desired yeast, carefully read their description. And then you will have the most delicious bread on the table!

FQA: Any Questions Left Will be Answered
How To Make Bread With A Bread Machine?
Bread maker simplifies the process of baking bread. You need to prepare the dough yourself. The bread maker kneads, raises the dough and bakes the bread. In order to prepare bread in the bread maker, you will need the same ingredients as you would have prepared without it. Yeast, salt, water or milk, flour. If you want to make an unusual bread, just add the ingredients you need.
Before adding ingredients to your bread machine, read the instruction carefully. Since some bread makers first need to add dry ingredients, and others wet. Also, read about the functions of your bread machine.
And make sure what the maximum size of the loaf is baked by the bread maker, so as not to overdo it with the ingredients. When you are sure that everything is done correctly, add the ingredients to the bread maker and start baking the bread!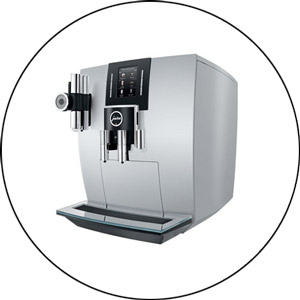 By AuthorYana
/ March 19, 2021
The best way to lift your spirits in the morning is to drink a cup of espresso or cappuccino and...
Read More
What Yeast Do You Use in a Bread Machine?
Dry active, instant and rapid-rise yeast is perfect for bread makers. Do not forget that the active yeast should be dissolved in warm water or milk before mixing with other ingredients. In warm water or milk, you can still add a little sugar, but this is not necessary. Instant and rapid-rise dissolve in water is not needed. They can be immediately added to the flour.
How To Proof Yeast?
To make sure that the active yeast is alive, it should be checked before you use it in baking bread. This is done simply. You need to take half a cup of water, 1 tablespoon of sugar and a bag of yeast. Then heat the water to 40 degrees Celsius. Add the sugar to the water to dissolve it.
Add the yeast when the sugar has dissolved. Stir. If after 5 or a maximum of 10 minutes the yeast does not form a foam on the surface of the water, it means that the yeast is dead. And they're not good for baking bread. If the foam is formed, add the yeast to the dry ingredients and bake the bread.